The Apache Hadoop software library is a framework that allows for the distributed processing of large data sets across clusters of computers using simple programming models. It is designed to scale up from single servers to thousands of machines, each offering local computation and storage. Rather than rely on hardware to deliver high availability, the library itself is designed to detect and handle failures at the application layer, so delivering a highly available service on top of a cluster of computers, each of which may be prone to failures.

Oracle provides the world's most complete, open, and integrated business software and hardware systems, with more than 370,000 customers including 100 of the Fortune 100 representing a variety of sizes and industries in more than 145 countries around the globe. With the combination of Oracle and Sun, customers benefit from fully integrated systems the entire stack, from applications to disk that are faster, more reliable, and lower cost.

Microsoft software helps businesses and consumers to reach their full potential, however they define it. Woven throughout daily life, whether it be work or play, Microsoft technologies flourish when they get into the hands of millions of Canadian partners and customers enabling innovation often in new ways.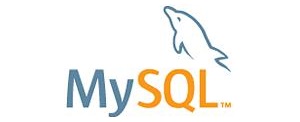 MySQL is the world's most popular open source database software, with over 100 million copies of its software downloaded or distributed throughout it's history. With its superior speed, reliability, and ease of use, MySQL has become the preferred choice for Web, Web 2.0, SaaS, ISV, Telecom companies and forward thinking corporate IT Managers because it eliminates the major problems associated with downtime, maintenance and administration for modern, online applications.
Many of the world's largest and fastest growing organizations use MySQL to save time and money powering their high volume Web sites, critical business systems, and packaged software including industry leaders such as Yahoo!, Alcatel Lucent, Google, Nokia, YouTube, Wikipedia, and Booking.com.